Recommended By Our Tech Team
Did you know that almost 80% of teens and kids across the US have experienced cyberbullying? No? Then let's take a look at some more troubling but insightful statistics:
Almost 90% of children have been exposed to harmful content, violence, and discussed drug use as well as alcohol.
About 70% have suffered from depression, while more than a half resorted to self-harm or got involved in suicidal situations.
Only 11% raised these issues before their parents.
We owe these findings to the internet safety experts at Bark, who analyzed 873.8 million messages shared by kids & teens on 30+ online platforms throughout 2019 alone. The numbers above have drastically increased since the similar 2018 annual research, and the unnerving trend isn't likely to change this year.
While this data is informative all right, it doesn't reflect the real picture of YOUR family's situation. Would you feel more secure if the numbers above were around 0,01%? Scarcely! Your kid could still be among them, after all.
How many sleepless nights have your little ones spent staring at the smartphone screens watching PornHub? How many times have they sobbed over classmates' nasty comments after their awkward Snap had ended up in the group chat? How many lessons have they skipped playing Minecraft?
Those are all rhetorical questions, of course. But here's a serious one for you: what can we do to make sure our children don't fall into the ranks of internet abuse victims?
Step 1: Catch Red Flags – Signs your Child May be in Trouble
Here are some examples of children's behavioral changes that should serve as a wake-up call to any parent.
Be wary if they:
Get irritated when you ask them how things are going, show frequent mood swings.
Constantly seem detached and distracted, offering one-word answers or lying.
Suddenly demand more privacy, hide their devices from you, lock their room.
Spend most of their time online/on the phone, avoid real-life communication.
Install hidden and password-protected apps on their phones.
Abruptly change their manners, habits, the circle of friends, etc.
Always clear browser history, messages, and call history.
Often look tired, don't get enough sleep.
Start getting lower grades.
While some of those signs may merely mean your kid is going through the "awkward age," their rich combination may indicate stress, social media addiction, or inappropriate online behavior.
Step 2: Know Your Enemy – Online Dangers Explained
Before you rush into battle against online threats your offspring may be facing, finding out what you're up against first is a sensible thing to do. The dangers lurking on the web mostly fall into the following categories:
Cybercrimes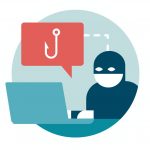 The webspace is crawling with all kinds of malicious users.
Hackers can get access to personal information and bank details by mimicking the pages of kids' favorite websites (it's called phishing); organize various scams via email; or manipulate user's devices remotely to install spyware and possibly blackmail them later (Black mirror vibes).
Some are even capable of identity theft to impersonate the target and e.g., make purchases on their behalf.
In turn, online predators are in search of sexual relationships, mostly with underage children. They often pretend to be the kids' equals in age, persuade them into sexting (exchanging messages or files of sexual nature), or, God forbid, meeting personally.
Cyberbullies take pleasure in harassing their victims in every possible way: they stalk and troll their targets on social media, leave hater comments, share personal data (like not-so-flattering pictures) and mock them to the best of their abilities. Bully's goal (both offline or online) is to cause embarrassment, humiliation, and possibly harm.
Possible solutions: VPN, firewall, proxies (e.g., Tor browser), blacklists, deleting cookies
Explicit Content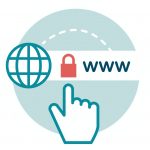 No matter how old the user is, in most cases, all it takes to access an adult website is one click of a button "Yes, I'm over 18." That's how webmasters wash their hands of it.
The things people post online these days! Porn, abuse, violence, gore, drugs and alcohol use, verbal obscenities – you name it, they have it.
Definitely not the kind of material you want your little ones to see.
Possible solution: Filtering & blocking software
Privacy Concerns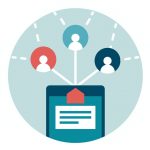 Whether in order to brag or in their innocence, children sometimes disclose sensitive information online.
They share their school or home address ("look, I live in a hell of a neighborhood"), create publicly accessible profiles ("I'm a wannabe Instagram influencer, more likes for me, please"), post photos with geotags ("I went to this new place before you did, loser"), or publish content in the heat of the moment, which they might regret doing later (like using "principal" and the F-word in one sentence after a rough day at school), etc.
We don't have to tell you how nasty such habits can turn, but you definitely should talk to your kids about it, and explain why keeping some things to yourself is worth losing a few followers. 
Possible solution: Good old educational conversation
Malware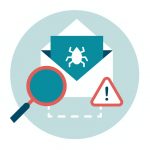 While your sharp lads are unlikely to fall for an email from the Nigerian prince's lawyer promising them a billion-dollar heritage, some links found online are just irresistible.
Would you turn down a chance to win a brand new iPhone SE with a click of a mouse without hesitating even for a moment or two? Didn't think so.
Clickbaits are not the only way to inject viruses, worms, and other malicious programs to the user's PC or smartphone, as you well know.
Unsuspecting kids could easily download it along with the tool they need for distance learning during the lockdown, for instance.
Possible solution: Antivirus and anti-malware apps
Mental Health Effect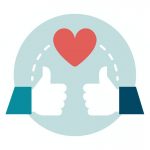 This one is a biggie. Seeing heavily retouched photos of Instagram models messes with our perception of beauty standards. Watching well-provided video bloggers get the stuff we crave for free cause a twinge of envy even for adult users. If your kids watch netflix you should read how to set parental controls on netflix.
It's like the whole internet community is trying to tell us, "You're not good/pretty/wealthy/smart (underline as necessary) enough."
Such a cotton-candy view of someone else's life has the potential to cause irreparable damage to a teen's self-esteem, and, subsequently, drive depression or even suicidal thoughts.
Another danger is addiction: to strangers' approval, online games, gambling, e-shopping, and sooo much more.
Possible solution: Hiring a therapist
Step 3: Clinch the Victory – Tips for Long-Term Success
1. Build a trusting relationship. Parent-child hierarchies engrained by our folks may very well belong to the past by now. Being a trusted friend is supposed to be a new parenting goal.
Make discussing your day-to-day goings-on together a habit. If you feel something is brewing in their little heads, try sharing your own trouble-making or painful experiences first.
Treat their problems with respect and praise the youngsters when they open up to you. Yelling at kids won't get them thinking about how much you care for them, believe us, we tried.
2. Spend quality time together. Taking some family time shouldn't be the synonym of boredom. Instead of dragging the teenagers to visit another relative during the weekend, take them to a new café downtown or try a Harry Potter quest room, for example.
Although a Justin Bieber concert may make your ears bleed a little and YET ANOTHER Marvel movie could do the same to your eyes, go and order those tickets. Showing some interest in their tastes works like a charm.
3. Turn to professionals. You don't have to be a lone fighter in a full-scale war against online threats and their consequences. A therapist may help you find some common ground and set boundaries when it comes to digital health. It's worth a try.
4. Use parental control software. This universal method can replace plenty of solutions we've presented in the previous step. Advancing informational technologies are a force to be reckoned with, but also a potential powerful ally of yours.
So, fighting the enemy with his own weapon makes perfect sense. Modern parental control apps like KidsGuard, for example, go far beyond simple web filtering and screen time. They analyze the entirety of social media apps, location timeline, content, and files on your child's devices (more about KidsGuard).
If something smells fishy, they send you instant alerts and give you the chance to step right in, just in time when your guidance and help are needed most. Staying up-to-date with technology is not a matter of choice any longer; it's a MUST for any conscious parent if you ask us.
What do Parents Have to Say?



I could have lost my children to one of these horrid online quests if I hadn't installed the Famisafe application for parents! Apparently, there's a "fun game" teenagers play on social media. It starts off with seemingly innocent tasks like "say hi to your crush at school" or "pet a dog," so I didn't mind. A few weeks later, the app alarmed me that the topic of self-harm was raised in one of the messages, so I put a stop to it immediately. Turned out, the purpose of the game was to prompt the victim to commit suicide. I am lost for words when I try to describe this. There's so much going on we parents have no idea about.
Amelie, 28
Mom of twins



I'm a single dad of a teenage daughter. I work about 50 to 60 hours a week to provide for us, so she's often alone. She doesn't have many friends, so I was even glad when she found this online "mate." She seemed so happy at first but soon grew distant, secretive. I was worried sick. My friend recommended the mSpy monitoring app to figure this out. Imagine my anger when I found the pictures this sick bastard was sending to my daughter. I talked to my girl about it, and we worked out a plan to lure him out on a "date", worthy of one of those spy movies. The police took care of this pervert from there.
Michael, 36
Single father of one



Our little boy gained a few pounds because of a hormonal disorder. Soon after, kids at school started picking on him because of his weight. Talking to the teachers and parents turned out to be useless, so we decided to find some proof our boy was abused. We opted for KidsGuard parental control software. I was appalled when I read the messages his classmates were writing. How could they hurt my baby like that?! We've decided to change the school and now he's happier than ever! Had I not seen this horror with my own eyes, I'm not sure we would take this plunge.
Florence, 45
Mother of three
Myths Surrounding Parental Control Software – Busted!
We, as a team of cybersecurity specialists (and concerned parents to boot) personally think that "parental control" is a somewhat outdated term. Using monitoring software doesn't make you a prying control freak. It's not about "controlling"; it's about being in the know and adapting to the challenges of digital life. "Parental assistance" or "parental care" would be a much better fit for sure.
Let's dispel some more stereotypes, shall we?
Myth #1: Free Built-In Parental Control is Good Enough
Unfortunately, parental control features of Windows, Android, or iOS firmware are limited to password-protected screen time; web filtering that can be easily bypassed with an incognito browser mode; and if you're lucky – location tracking that doesn't have much to offer if kids deactivate GPS. The same goes for free apps like Google Family link.
Naming only one example, the Hoverwatch software will show you kids' whereabouts using Wi-Fi spots they're connected to and LTE (check out our Hoverwatch review). Children are much less likely to deactivate WLAN than a GPS module, not to mention GSM, don't you agree?
Myth #2: Parental Control Apps is an Invasion of Privacy
How much information you receive is up to you. Most high-quality tracker apps provide you with a neatly designed dashboard that can be adjusted as you see fit.
Software providers like Bark, for instance, value a child's privacy as much as their safety. Instead of giving you unlimited access to their texts and comments, they use a smart system of keywords, indicating explicit language, sexual content, or dangerous situations. You'll only be alerted if a potential issue arises, giving your little one lots of personal space.
Myth #3: Using Surveillance Programs is Illegal
Surveillance of underage kids' devices is NOT against the law, as long as the parents bought the phone or the laptop and therefore have rights of possession.
When it comes to adult children, they have to be informed about the monitoring and give their written consent. It might seem hard to pull off, but an honest conversation about online dangers can do the trick.
Myth #4: Parents have to Keep Monitoring Software a Secret
Most of the applications work in stealth mode. But as we mentioned before, the foundation of a healthy family relationship is trust. So, hiding the app from kids may be a poor start. Although that depends on each particular family situation, so you call the shots.
If you put it right, they are sure to understand the necessity of this step. Give them some real-life examples (you can find those in the previous section), be patient, confident, and kind, allow kids some time to adjust.
As impressive as parental control features may be, they are no magic pill. Nobody's canceled nurturing healthy digital habits and raising kids' awareness about online threats.
As soon as you get the message across to children, you get to be a cool parent who doesn't forbid every single class trip or friends' gathering out of fear of the unknown.
Myth #5: One Must be Tech-Savvy to Use Parental Control Apps
Clear step-by-step guides on the official websites, detailed instructions in the welcome email, and intuitive, user-friendly interface leave you little to no chance to get confused while purchasing, installing, or navigating the apps such as mSpy (you can read our full review here). 
On top of that, highly professional and friendly customer support is there for you 24/7, should you experience any technical issues.
Myth #6: Parental Control is Expensive
Parental control software is a progressive, in-demand, and highly competitive market. The providers go to great lengths to attract more customers, and lower prices are a sure way to do that. Take Famisafe: it is one of the most affordable and effective apps rolled into one. Just $6,66 a month for your kid's safety and your peace of mind.
To Wrap It Up
We may be experienced tech-savvy parental control professionals that are more than happy to share their expertise with you… But the only true expert in your child's individual case is you. Try out different approaches, trust your gut, and choose solutions that sit well with the whole family.
If you found our article useful, we kindly ask you to share it with other busy and worried parents like us who might be searching for answers right now 🙂